Anyone visiting the wonderful city of London, Ontario, be it to visit friends and family or on business trip, should be aware of all the fun things to do in London. Some of the standard fun places to see and things to do such as eating a nice meal at a fine dining establishment, taking in a ball game, going out shopping for hand made items or visiting a local museum are all nice options to choose from.

However, if you are looking for a really fun and exciting way to spend money for total family enjoyment, then you will most definitely want to hit up East Park while visiting London. Your stay won't be complete without at least one trip there. If you're the type of person who considers a day full of water slides, go-karts, batting cages, mini golf and more to be fun, then you have to go to East Park. East Park in London offers all those activities and many more.

East Park started off as a quaint little vacation destination in 1963 and just kept expanding over time. The parkland setting doesn't have a single inch of its 100 acre landscape empty. You can't walk a single foot without finding something to do. You can spend a relaxing day taking 18 holes of golf or hit up the driving range if you only feel like hitting a few balls down the fairway. If you just enjoy working on your short game, why not take in some mini-golf? There's also a batting cage if golf isn't your sport. In addition to golf and batting cages, East Park offers up other activities such as bumper cars, rock climbing, water slides, and go-karts. There is also an indoor jungle gym for the kids and a video game station for them if they're not into outdoor activities.

If you find yourself in town for a family member's birthday, why not have the party at East Park? East Park offers birthday party packages that can be suited to whatever activities the birthday boy or girl is into. It can also be catered so no one goes hungry.

If you go to East Park on a whim, you should finish off your day by taking a break and enjoying some hot food, cold treats and cool beverages at one of their concession stands. East Park is just a great way to have fun and a place to go to in which you don't have to worry about everyday stressors. What are you waiting for? Hit up East Park today and start having fun!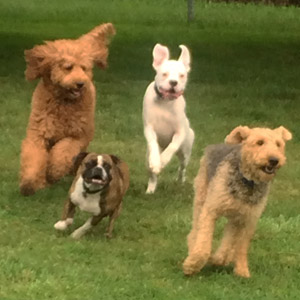 Adelaide Barks Pet Resort and Spa is a proud London business and an East Park enthusiast!